---
Visual Ideas
VIA ELBA 8, MILANO, 20144, Italy, Italy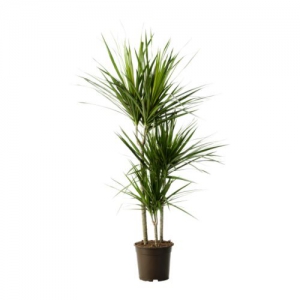 Independent Reviews
Beautiful bouquet, very pleased. Very accommodating, made sure the delivery was made.
Thank you so much for the speedy service and the gorgeous display. The final package is always beautiful
My flowers, ordered less than 2 days before the date, arrived on the day, a beautiful bouquet of golden and yellow flowers as I had requested in the box; my instructions had been followed! My friend sent me a photo of her holding them that day and I could see the lovely selection including some white roses. Very pleased.
Was a little concerned as I haven't sent flowers abroad before But they arrived and my friend was delighted they were beautiful Thank you
Il mio amico era deliziato dai fiori. Ha trovato le rose bellissime e l'arrangiamento piacevole. Grazie per la consegna durante l'orario d'ufficio.
Right on time. Arrangement was beautiful. Would use them again and highly recommend them to anyone.
Great service. Thank you!
Delivery was on time and it was an easy transaction. Hope to use again. Thank you.
It's Mother's Day and even though we're miles and miles apart (Hawaii to Italy), I'm able to show my love for our Mommy through this way. She loves the surprise and how lively it made the room. Superb service including the email updates. Thank you!
Wonderful Experience.... I'm in the US and sent a friend flowers in Milan.. High quality... Such a great experience to see an online retailer do what they promise to do.. Excellent..
Excellent! This is my 3rd order with this florist and I???m very satisfied: fresh beautiful flowers and timely delivery. Thank you!
Thank you for being accommodating and understanding of our request.
I needed flowers to be delivered to my friend in Milan, and I reside in Canada. The flowers were nice, she liked it a lot. Plus, they handwrote my message that included foreign alphabetic characters-which was pretty amazing! Overall pretty good price-quality service. Would definitely recommend to everyone.
Excellent experience! The florist attempted delivery during my stated times; was able to delivery when recipient was busy until later than I stated, and they even contacted recipient when only a foreign number was stated...we were both very happy with this service!
Absolutely outstanding service. Managed to deliver flowers to a loved one in another country with complete ease. Flowers were delivered on time and they even provided pictures of the bouquet sent. Not being someone with an eye for flowers, I left it to the florists choice and they looked amazing. My girlfriend absolutely loved them.
My girlfriend loves the flowers, it was a pretty bouquet well worth the money. Really loved the genuine feel the florist gave by handwriting the letter, made the flowers all the more special!
The staff at the florist were very helpful and called me regarding my order very promptly. The flowers looked lovely
Very Helpful. Very pleased with the service. Excellent customer care. Will use again. Many thanks to the lovely young lady for all her help. we would definitely use again Mrs Sgarbini
Good communication, very professional and lovely flowers
Its the first time sending flowers to relative overseas and honestly was very sceptical about it but have to say am so glad I did. My Aunty in Italy had a huge smile on her face , the flowers were beautiful and they arrived as scheduled , thankyou very much for making both hers and mine Christmas , just blooming lovely. Great service , great florist , have a Merry Christmas for here down under.
Dracena
Plants that increase the calm and serenity and can also prevent physical problems like respiratory syndromes, eye infections or allergies caused by fumes coming from floors or furniture.